Mi Fires Stove Packs Now Availaible And In Stock From £699 inc vat
Come down to our showroom at Ross on Wye and see Mi fires Skiddaw, Grisedale and Loughrigg stoves.
These are sold either on there own or as part of a stove pack including 10mtrs of high quality 316L grade flexible liner, Register plate, 500mm Vitreous stove pipe, Flexible Adapter and a Pot Hanger.
Thats all you need to fit your stove when fitting into an existing fireplace
Thats all you need to fit your stove when fitting into an existing fireplace.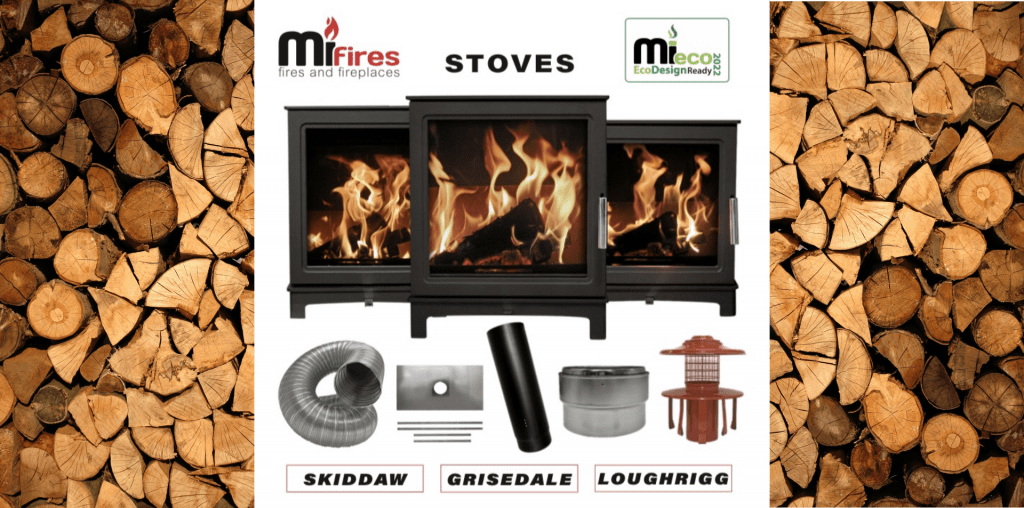 All of the stoves listed below are showroom specials. There are at least one of each in stock at our Ross on Wye branch at greatly reduced prices, so low that we can only give the price to people who visit the showroom. They are strictly first come first served and when they're gone they're gone
Sorry none left in showroom specials sale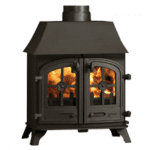 Yeoman County Wood Stove with low canopy, 13kW
The County is Yeomans Largest traditional stoves, with the proportions to grace any inglenook the vast firebox is designed to accept logs up to 460mm (18″) long, so that you do not need to load fuel so often. It also has the potential to produce considerable heat output.
Rais Q-Tee Wood Burning Stove, 4.7kW
The RAIS Q-Tee is a small, functional and simple stove with Cubist appearance, with an air-cooled handle, riddling system and an ash tray.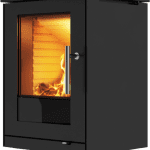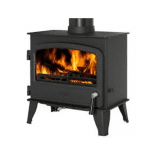 Dimplex Bellingham 8 Multifuel stove, 8.3kW (solid fuel) 8kW (wood)
The Bellingham 8 is a freestanding multi-fuel stove. It features a single air control with different settings for wood-burning and multi-fuel as well as a two position grate for either wood or solid fuels
Aga Ellesmere 5 Multifuel Stove, 5kW
The Ellesmere 5 Has the feel of a traditional Aga stove with a more contemporary look, it can be used for both wood and solid fuels so comes with a riddle and ashpan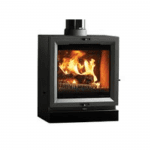 Stovax View 5 Wood Buring Stove, 4.9kW
With its clean, crisp lines and modern styling, Stovax's View 5 stove offers a fresh alternative for today's interiors.
Stovax Vision Midi Wood Burning Stove, 5kW
The Vision is a very sleek stove with ultra-contemporary styling featuring a stunning black glass door that gives you the best possible view of your fire.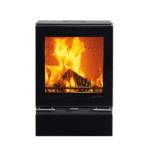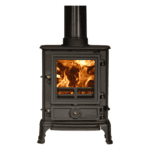 Stovax Brunel 1A Multifuel stove, 4kW
Ideal for smaller rooms, the Stovax Brunel 1A is the smallest wood burning and multi-fuel stove in the Stovax cast iron range. Nonetheless, it still features Airwash to help keep the glass window clear, full multi-fuel capability and an externally operated riddling grate.
Stovax Stockton 3 Multifuel Stove, 3.7kW
The compact Stockton 3 is specifically designed to fit neatly into a standard 22"(560mm) high x 16"(405mm) wide fireplace opening with the chairbrick removed. The Stockton 3 is equally suitable for houseboats, summerhouses and garden workshops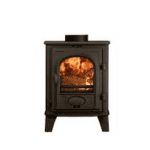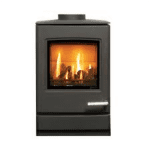 Yeoman CL3 Multifuel Stove, 3.7kW
The Yeoman CL3 is a small stove with a big feel. Featuring a cast iron top plate to help radiate the heat
Yeoman CL5 Multifuel Stove, 4.9kW
The Yeoman CL5 is the bigger brother to the CL3 with the same traditional/modern styling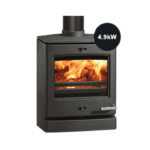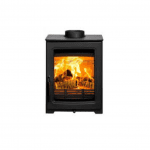 Aspect 4 Compact Wood Burning Stove, 4.9kW
The Aspect 4 Compact is the smallest of the Parkray Aspect Range but it really kicks out some Heat, with a large viewing window it gives you a beautiful view of the flames
Aspect 5 Wood Burning Stove, 4.9kW
The Aspect 5 is bigger than the 4 but still has a 4.9kW output. This means that there is no need for an external air supply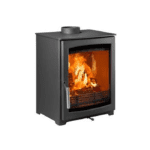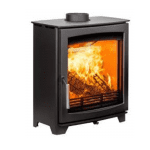 Aspect 5 Slimline Wood Burning Stove, 4..9 kW
The Aspect 5 Slimline has the same output as the Aspect 5 but has a smaller depth, this allows for a wider stove and an even bigger viewing window